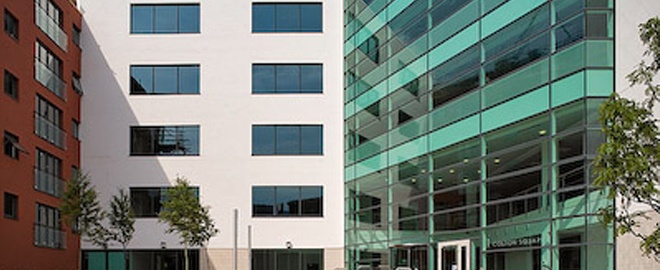 Goodman Property Launch
Overview:
To launch a redeveloped office premise.
Objectives:
To successfully launch the offices to potential clients, press and local dignitaries in central Leicester.
Solution:
To manage pre event communications along with the invitation process including design, print and response handling.  To manage the transformation from a hard hat site into a presentable venue for the property launch which included canapé and drinks reception, presentation, seated three course lunch for 100 guests.
Client Comment:
"eventuality organised our property launch in Leicester as well as two Christmas parties for Goodman within a week of each other in two very different locations. All three events were of the highest quality and they ran perfectly. eventuality's service is excellent from start to finish. They cover every detail and any change is dealt with quickly and efficiently, their on site management is excellent and you can relax on the day knowing everything is under control. They cannot be faulted and I would highly recommend their service to anyone."